Normal clothes right after a spray tan?
Yes! Even white clothes, no worries!
Revenue Potential
- MOBILE SIZE PACKAGING -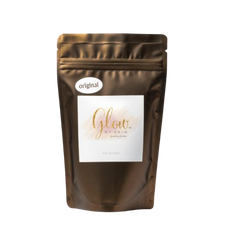 The 6 oz. mobile size bag of Glow By Erin is the perfect GRAB-N-GO bag for mobile businesses. Cost $39.
You can easily recover the cost of this bag and make substantial profits with a simple powder up charge per client of $5 - $10 depending on your market. Once clients try the powder they can't imagine spray tanning without it! Mobile size bag averages 54-72 applications depending on how much powder is used per client.
PURCHASE NOW
A revolutionary new product that will allow your customers to get a spray tan any time of day. They get a fresh bronze look and then the powder is applied leaving them with a completely dry feeling and a beautiful light shimmer.